Description
Adata HD330 external hard drive 1TB
The ADATA HD330 external hard drive with up to 5TB capacity keeps your data safe with a silicone casing on the outside, and ADATA's proprietary shock sensors and HDDtoGO software with AES 256-bit encryption on the inside. However, despite its durable nature the HD330 still maintains a slim 16.2mm* form factor that's nice to look at and easy to carry around.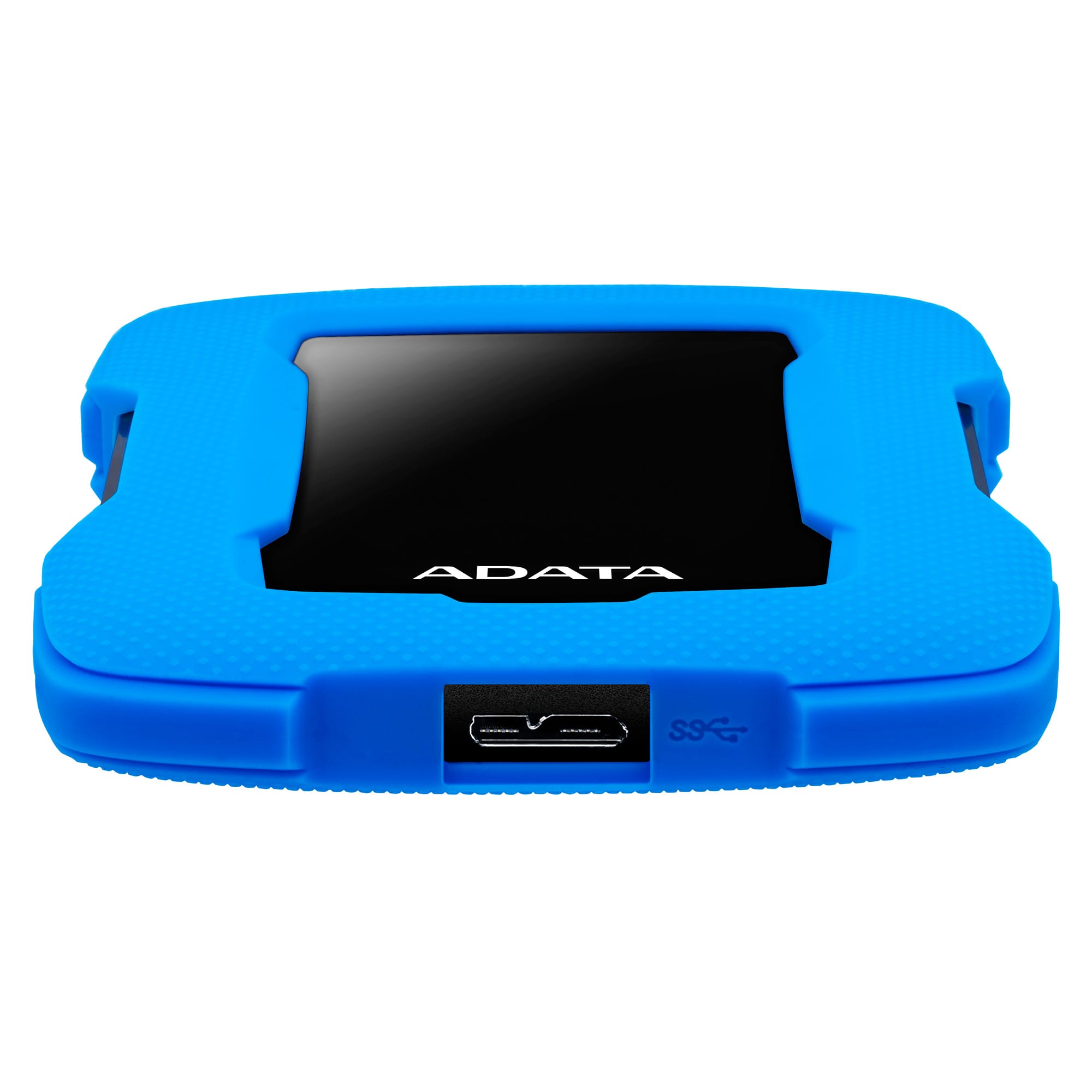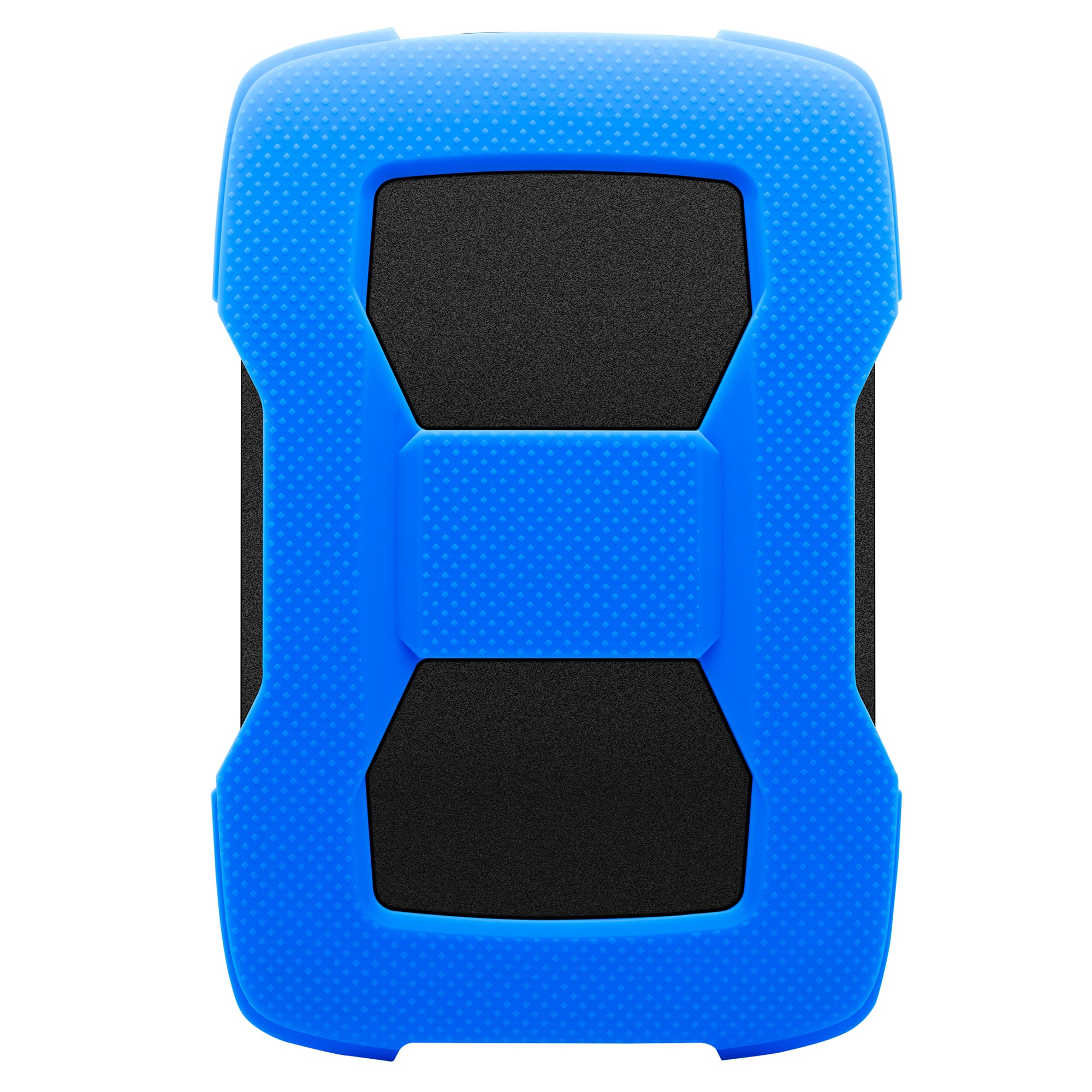 *The 1/2TB variants of the HD330 feature heights of 16.2mm, while the 4/5TB variants feature heights of 23.4mm.
Tough Outer Defense
The HD330's tough defenses start from the outside with a robust, shock-absorbing silicone casing that can withstand the knocks, drops, and bumps of everyday life.
Three Color Options
The HD330 comes in three colors – black, red, and blue. Pick the hue that best reflects your personality.
More Space to Back You Up
In an era of high-definition video content, you can never have too much storage space. With up to 5TB capacity the HD330 has you covered and is ready to back up all your music, movies, photos and more.
*The figures shown here are based on the 5TB variant of the HD330.
Keep Errors and Bad Sectors at Bay
Lesser external drives continue to work even when dropped or encounter a shock, resulting in errors and bad sectors. With ADATA's proprietary shock sensors, all drive activity will cease when a physical shock is detected. Once in the clear, activity resumes. You're kept fully informed with a clear status indicator.
Your Data Is Safe with AES Encryption
HDDtoGO software with AES 256-bit encryption keeps your important data password-protected and safe from prying eyes.
Proprietary HDDtoGO Data Management Software
Capacity
1TB / 2TB / 4TB / 5TB
Color
Black / Blue / Red
Dimensions (L x W x H)
1/2TB : 132.7 x 88.9 x 16.2mm / 5.2 x 3.5 x 0.6″
4/5TB : 132.7 x 89.9 x 23.4mm / 4.9 x 3.2 x 0.9″
Weight
1/2TB : 189.8g / 6.69oz
4/5TB : 315.6g / 11.13oz
Interface
USB 3.2 Gen1 (backward compatible with USB 2.0)
Texture
Plastic / Rubber
Operating Temperature
5–50°C / 41–121°F
Operating Voltage
DC 5V, 900mA
System requirements
Windows 7 / 8 / 8.1 / 10
Mac OS X 10.6 or later
Linux Kernel 2.6 or later
Accessories
USB 3.2 Gen1 cable; Quick Start Guide
Warranty
3 years
Note
1. HDDtoGo free software only compatible with Windows.
2. Compatibility with specific host devices may vary and could be affected by system environment.
3. Connecting via USB 2.0 requires plugging in to two USB ports for sufficient power delivery. A USB Y-cable will be needed.
4. Please note that USB 3.0, USB 3.1 Gen1, and USB 3.2 Gen1 are in fact the same specification and feature the same exact performance capabilities. The USB Implementers Forum (USB-IF) recently rebranded USB 3.1 Gen1 to USB 3.2 Gen1. For more information about the change, please visit the USB-IF website at www.usb.org.HD330 dust and water proof ratings apply only when the USB port cover is firmly closed.